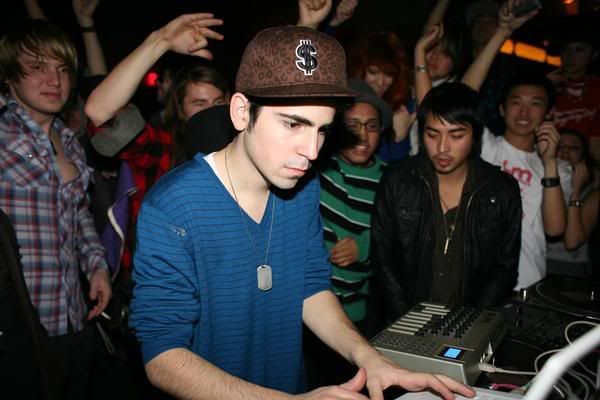 Globetrotting and club hopping never gets old when you're scratching the deck (or the laptop) in energy packed music rooms around the world. Vancouver's homeboy, Felix Cartal has been busy. He recently signed a record deal with Dim Mak Records (Toronto's MSTRKRFT, The Bloody Beetroots), plans to release his first EP, Skeleton(TBA), his debut LP (due out before the end of 2009) and has been touring North America from the North to the South to the East to the West, even finding time to revisit his high school to give a presentation on music composition. He has also been working hard on incredible remixes for the MSTRKRFT track "Vancouver" and Monument to Masses "Beyond God and Elvis" (download here), as well as MANY others (including Dragonette and Britney Spears).

He is the scenes current golden boy, but SLICE is positive that he'll stay as fresh and as poppin' as the day he was born. He is currently on tour with MSTRKRFT et al. for select dates (incl. Klever, Birdy Peterson and LA Riots), that is guranteed to be a sweaty and amazing show. Find full tour dates here.

Catch him on March 30th at Red Jacket in Victoria, BC
Check out his Blog here
Listen to: L'amour here

Share and Enjoy!

.