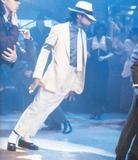 Shocking and heart-breaking news of Michael Jackson death at the age of 50, out of Los Angeles, California this afternoon.

Roland Martin (CNN Analysts) reports that Michael Jackson claimed to be feeling ill last night and called over a doctor who assesed him that night and they elected not to go to the hospital. He subsequently collapsed and stopped breathing this morning at his Los Angeles home. Paramedics were called by the doctor, to his home at approximately 12:30pm where they attempted to resuscitate him for approx 40 minutes prior to transporting him to UCLA Medical Centre, however he was reportedly unresponsive. Ed Winter, the assistant chief coroner for Los Angeles County has confirmed that his office have pronounced Michael Jackson dead at 2:26pm (local time), due to cardiac arrest and have plans to investigate and perform an autopsy with the results of the autopsy being made available as early as tomorrow afternoon.

Jackson was due to begin his 50-date concert series at London's O2 Arena in his first tour since 1997 and was reportedly in Los Angeles preparing and training for the physically demanding performances required.

Michael Jackson was one of the most successful and influential artists of the 20th century and will go down in history joining the ranks as one of the worlds greatest performers with Sammy Davis Jr.

Coming to fame in the 60's as the youngest member of The Jackson 5. He grew up in the public eye and remained there till his death. He was described by Rolling Stone Magazine as a "prodigy". As one of the first African-American artists to boast a cross-over following on MTV and credited with revolutionizing the art of the music video with Thriller, Michael Jackson's music has undoubtedly touched the lives of many. He was an advocate for the rights of artists, championing an artists music publishing and ownership rights over their own music. Michael Jackson also owned 50% of the Beatles Catalog along with Sony Music.

With great success and adulation came much speculation and controversy. Jackson had been marred by many allegations of sexual molestation (all of which were either thrown out or settled out of court). Many accusations however have been embroiled in scandal and allegations of extortion (via Larry King). There is no doubt that Michael Jackson was considered an eccentric individual with a subtly abnormal relationship with the world around him, but many believe that this was due impart to his reportedly abusive childhood, upbringing and simply the fact that he lived his entire life in the spotlight.

He paved the way for many performers to follow in his wake, such as Justin Timberlake and Usher and was a leader and pioneer within the recording industry with epic hits such as Thriller, which was certified double diamond and has gone down in history as the best selling album of all time.

Overnight vigils are expected to occur near his Los Angeles home as well as remembrances around the world.

His family are reportedly stunned and devastated by the event of his death. He is survived by his 3 children. Our thoughts are with them during this time.

- SLICE :(
(Via CNN news network)

Share and Enjoy!

.